4 Ways to make your 2020 holiday party great!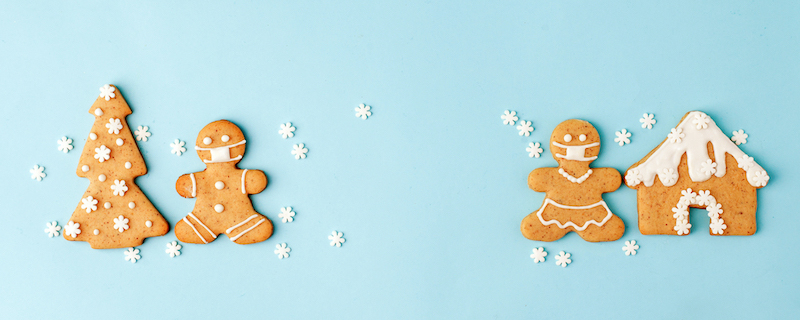 What a difference a year makes. It's strange to think that at this time last year, we were putting plans together for our in-person holiday party lunch. I spent a couple of nights prior to the event making my traditional Christmas nuts, preparing individual bags for all our teammates, this has become my special tradition for the team.
Each member of the team had a different holiday plan. Some planned to get on the road right after lunch to travel great distances to visit their family and friends. Others were heading home to organize themselves for the tradition that they would be celebrating with their favourite people.
I always looked forward to the office lunch party. Nothing fancy. Not onerous. It's the kickoff to a few days of fun! One year I learned about how farmers detassel corn. Who knew that was such a thing?
Well, this year is different. There likely won't be many in-person holiday lunch parties, thanks to COVID. Which begs the question, do we abandon holiday celebrations all together?
The short answer is – no. Although we cannot celebrate with our coworkers in person, we can find other ways to spread some holiday cheer. Let's reflect on the year, highlighting the positives. The annual company holiday party is an important team building event and it's more important than ever to make sure it happens. Here are four COVID suggestions.
Plan a Zoom Call Party
Book the holiday event well in advance to make sure everyone can attend. Go the extra mile and order holiday platters delivered to each employee's house so everyone can enjoy the same treats while having a nice visit via Zoom. Work with local companies like My Catering Group to help!
Send Holiday Gift Baskets
Put together a gift basket with some holiday goodies and deliver it to everyone's doorstep (safely of course). This is a great opportunity to express to everyone how important they are to the team, often this is not said enough particularly when you are not in the office every day.
Give Your Employees a Night In
Some of us would normally take the team out for a holiday lunch on the last day in the office to kick off the holiday season. Instead of taking the team out, give them a night in. Splurge on some gift cards towards a local restaurant and treat the team to an incredible meal on their couch!
(Virtual) Secret Santa
Although we can't celebrate like we normally do, participating in a virtual secret Santa can bring us back together. Set a spending limit and assign everyone a co-worker to buy for. Set up a safe pick-up location or deliver the gifts directly to their door and then have everyone hop on a zoom call to open their gifts together!
It is so easy to just let the opportunity to celebrate the holiday go by and blame COVID suggesting that 2021 will be better and back to normal. Well let's not. Consider one of the ideas we have suggested or get your creative heads together and come up with something unique and really different. Make sure that 2020 is remembered for all the right reasons.
Wishing everyone a happy and safe holiday!