Almost one-third of recruiters know whether they want to hire a candidate within the first minute and a half of an interview. That means that two-thirds of recruiters rely on the interview — and the lasting impression— their top candidates make before extending an offer letter. Make that last impression as strong as possible. Not sure the best way to go about it? We've compiled some of the top startup interviewing tips for ending on the best note.
 
"Make it a goal that before you leave the interview, the hiring manager has already made up his or her mind to hire you. Make them realize you're the right candidate before you walk out the door." — Ladders 
1. Don't leave without asking any questions.
Already mentioned in our previous blog filled with startup interview tips, asking good questions is key to being a successful candidate. Why? Asking the right questions shows off a few things:  
You've done your research about the company. 

 

You've prepared for the interview. 

 

You're planning to join the team. 

 
Asking questions is also a fantastic opportunity for you to figure out whether the startup is the right place for you. After all, good company culture should be a huge part of why you'd be happy there, and employers are looking to bring in people who will want to be ambassadors for the business. SimplyHired put together some suggestions for what elements you can use to shape good questions. 
2. Be sure to inquire about further training opportunities.
Expressing interest in opportunities to further your skills and career outside of the role you're interviewing for shows the interviewer that you're keen to learn and grow. Especially with startups, positions are less siloed than in traditional businesses. This means they'll want to know whether or not you're versatile and willing to try out other things. Asking about growth opportunities shows them precisely that.   
3. Get a grasp on the role's short-term goals.
As Ladders puts it, asking about the short-term goals of the role shows the interviewer that you're "ready to hit the ground running." Not to mention, you'll be showing them that you're serious about the job. It's also informative for you regarding what your first few months will look like.  
4. Remind them what you bring to the table.
Hiring as a startup is stressful. They have minimal leeway to get it wrong when bringing in a new team member. In addition to making sure you're the right addition to the culture, they need you to be competent. Remind them why you're the right candidate and what you can do for their business. If you didn't get a chance to hit all the points you wanted organically, it's not a bad idea to bring them up yourself. As you leave and they bring in the next candidate, your skillset will be top of mind.  
5. Let them know you want the job.
Sure, you showed up for the interview, but now it's time to confirm your interest. The interviewer will likely have a feel for whether or not you're a good match for the company and if they're excited about you, they'll want to know you feel the same. Don't be shy about letting them know. Maybe something along the lines of, "Knowing you offer extra training opportunities in the field really fills my desire for continued learning. It seems like our goals are aligned and the role would be a great fit." Expressing your interest can go a long way, especially since other candidates are likely doing it too. 
6. Confirm the next steps.
Much like letting them know you want the job, confirming the next step is another indicator for the interviewer that you intend to pursue the role. They want to know they're attracting the right candidates, and this will help them realize they're on the right track. It also benefits you: no more guessing games for when you'll hear back or what to expect.  
7. Manners matter.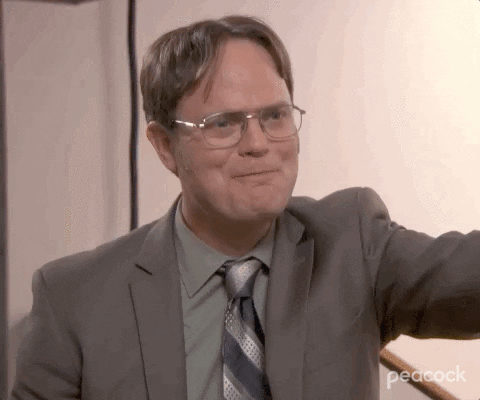 Don't forget to be polite. Say thank you, smile, make eye contact, and mention you'll look forward to hearing back from them. It might be old school, but polite, professional, confident etiquette is crucial, especially when you consider that 84.9% of recruiters labelled rudeness as their number one interviewing pet peeve. While we're on manners – be cautious walking the line between confidence and arrogance, too.  
8. Practice your handshake.
With the pandemic still going on and the number of remote jobs available, this little tip might not be needed right away. That just gives you more time to practice, though! A confident handshake still holds weight in the working world. Just make sure you make eye contact, too.  
 9. Follow up.
Going from an interview to radio silence is never a good thing. Send a brief follow-up thanking them again for their time. It's also an excellent chance to reiterate your excitement for the role and the opportunity and that you're looking forward to hearing back. Luckily for you, many startups are hoping to revamp their recruitment strategies, and keeping in touch with candidates is one of the top ways to create a positive candidate experience. This tip will likely go both ways.  
*** 
Ultimately, while your primary purpose in an interview is to land a sweet job, your secondary and long term goal should be to make an impression that makes you memorable in the minds of as many potential employers as possible. That time and effort you put into things like manners, handshakes and company research will pay dividends to your career at some point or another. Because if you don't make the cut the first time around, you want to be top of mind (or resume pile) the next time they are hiring for a similar role. Make sure the ends of your interviews are cherries on the cake, not the straws that break the camel's back.