You're a brilliant programmer/ business development rep /account executive, but you're also a little bit picky. You want to work at a company that's doing something cool and important, but it can't just be any cool and important thing.
It has to be something that makes you get up in the morning excited about what you'll do all day. But how do you find those jobs? Well, we've rounded up four great websites that will help you find your next gig.
But before you scroll, sign up for our Halloween event (and share your job search horror story) for your chance to win a $100 Amazon gift card!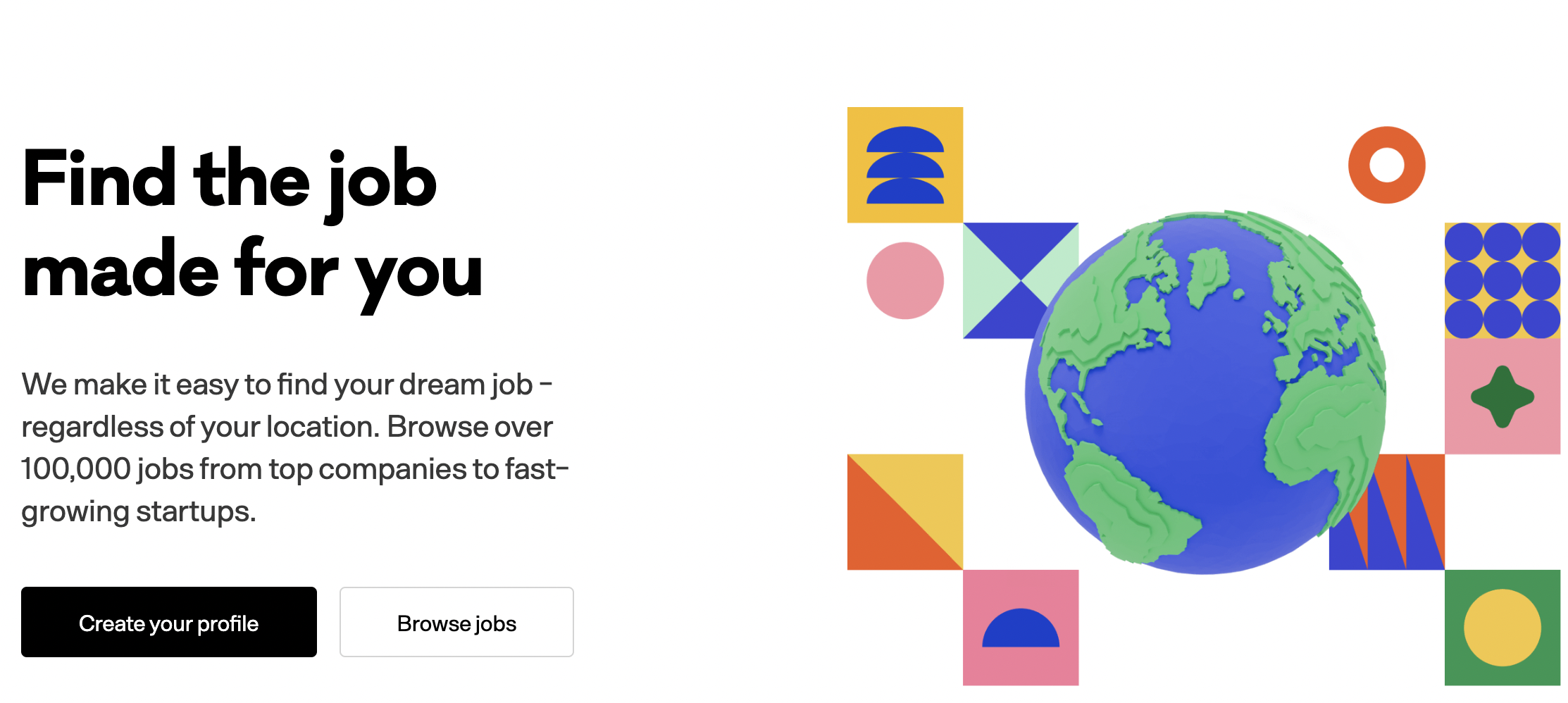 Basically, AngelList is the LinkedIn of startups. It's a platform that connects startups with angel investors, and it's a great way to find jobs at tech companies. Setting up a profile is an easy way to get your name out there and find opportunities at some of the fastest growing organizations in the world.
Plus, you can search for salary and stock options before you apply, use personalized filters to find the jobs you care about most, and apply privately to unique jobs you can't find anywhere else. Pro tip: check out companies' profiles — which include information about their founding team and funding rounds — to see if you're interested in working with them before applying.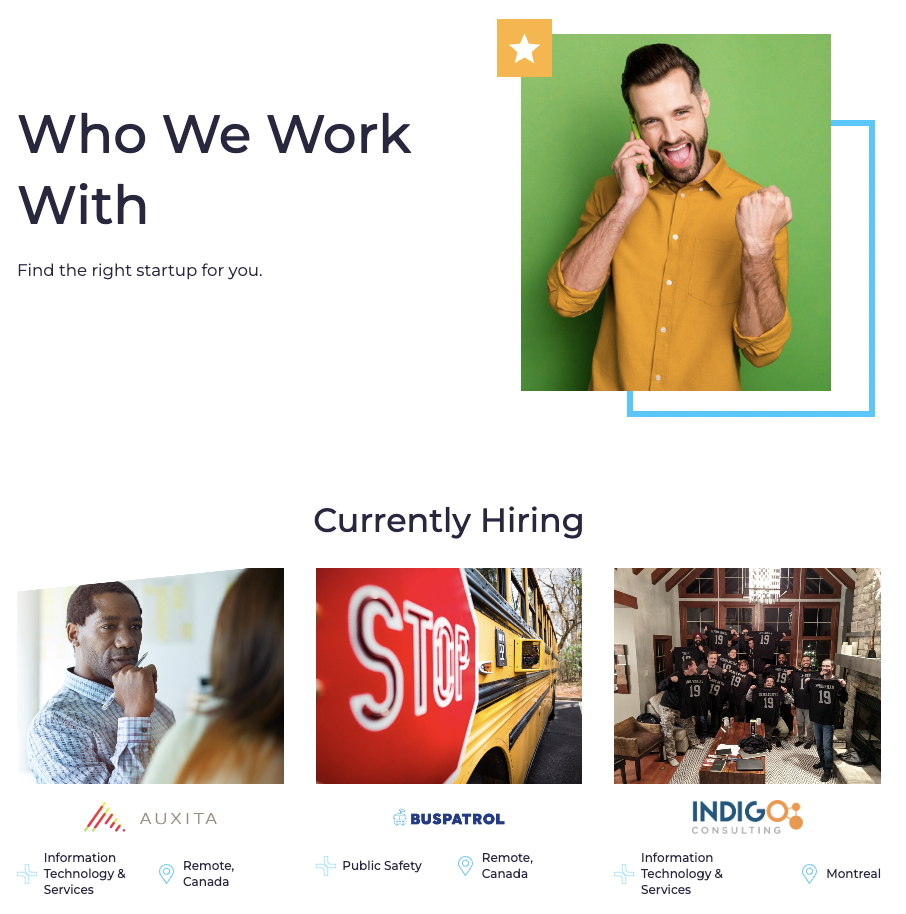 Hey, that's us! Pivot + Edge offers a fractional hiring team service that connects startups with the best talent in the world. Check our site and our socials to find open, mostly remote roles at incredible companies, interview questions and answers, and more free resources for job seekers. 
The types of jobs on the Pivot + Edge site are varied: they include engineering, sales, marketing, customer success and more. Each company we work with has their own profile on our site, so you can get a feel for who they are and whether your values align.
Startupers is a 100% free job board that caters to a specialized audience of tech and IT professionals. If you're looking to break into tech, here's your chance: the majority of jobs listed here are in the tech industry.
All job posts are reviewed by a human being to identify spam and/or false information, and reputable companies like Airbnb, DocuSign, Compass, and Truebill use it. Plus, it's got a cool, old-school interface that's fun to use. What's not to love?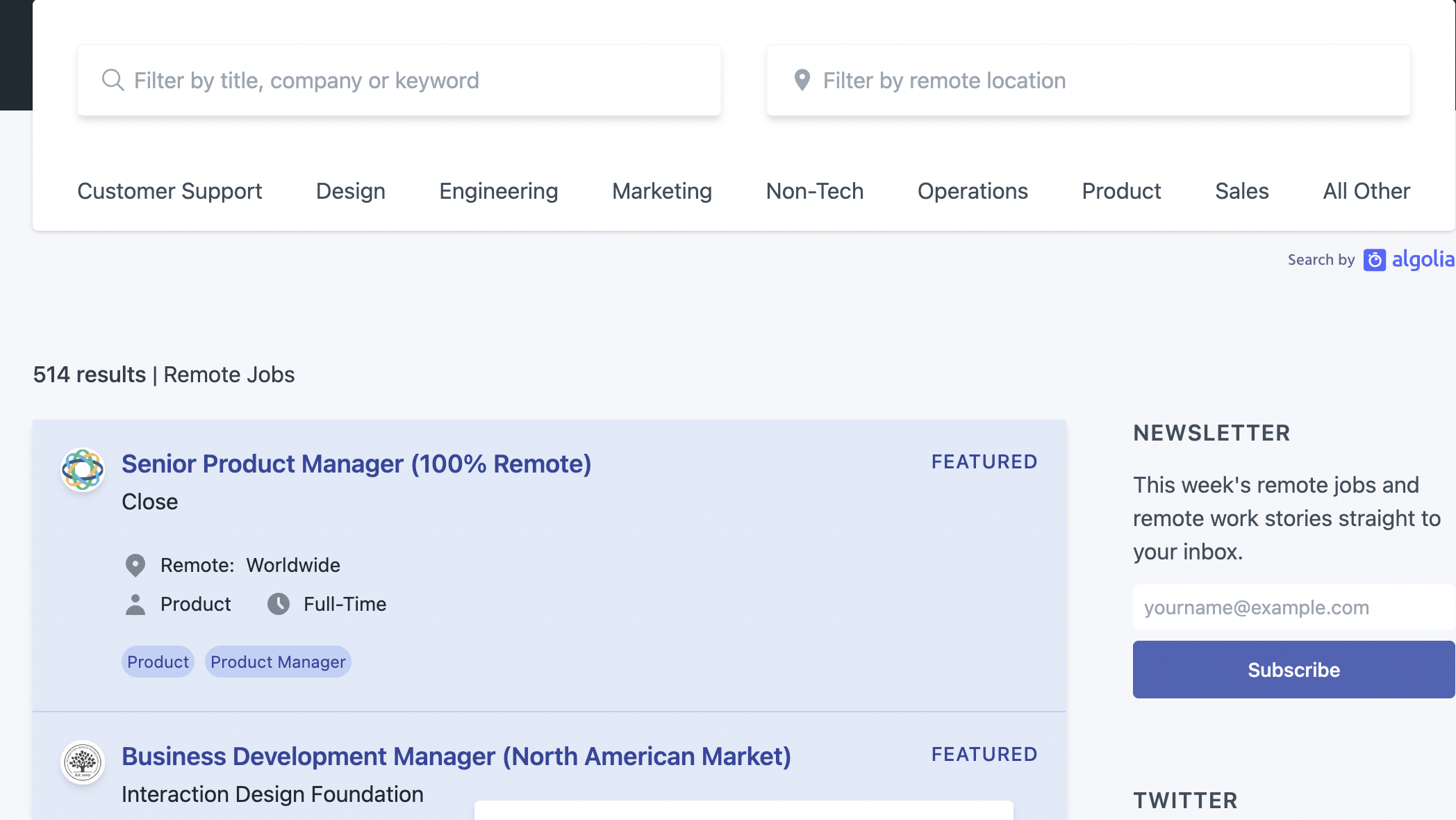 Want the freedom of working anywhere? You can find jobs that let you work remotely from home or places around the world with NoDesk. There's no account or sign-up required, and jobs are updated daily.
On their site, you can browse remote jobs by role, job type and location – as well as view a company's profile, learn about its mission, culture and values, and the work they do. 100,000s of people use it, so you know there is value to be found in this job board.
Well, there you have it! You now know where to find the best startup jobs out there. Remember that the market is changing all the time so be sure to keep up with what's new in your field by checking back regularly and exploring other platforms. Good luck job seeker!