At Pivot and Edge, we can't talk enough about recruitment. After all, it's what we do every single day. And since we do it every day, we fancy ourselves to be experts, and we want you to be one, too. Stakes are even higher for a startup regarding hiring, so you should do everything possible to make your recruitment process streamlined, efficient, and effective. Are you struggling to attract great candidates with your current recruitment marketing strategy? Do you lack a recruitment strategy altogether? Then let's get started! Here are four tips to kickstart your startup's recruitment efforts.   
"It doesn't matter if your company is 2 people or 200 — your next hire is always the most important hire. Filling the wrong role at the wrong time is a waste of money and potentially even a waste of talent." — The Marker 
1. Capitalize on your budget early on
Any business knows that hiring isn't cheap! On top of that, around 60% of startups kick things off with about $25,000 in their first year (according to Chameleon Collective), making it challenging to bring in team members and significantly straining the budget. That's why the first tip to kickstarting your recruitment efforts as a startup is to plan for it accordingly. Minimize expenses and build that bank account right away — not just for product development but for the future growth of your business.  
Hiring the right candidate will be costly in terms of marketing, paying someone to conduct interviews, and then eventually shelling out the salary of your newest team member. Hiring the wrong candidate will cost you even more. The best way to capitalize on your startup's budget is to hire the right person the first time.   
2. Define and articulate who your startup is
Hiring the right candidate means you first need to attract that talent to your startup. The best way to do that is to define and articulate who your startup is from day one. Build an employer brand both on your website and through social media. Let top talent see who you are so they want to work for you and know that your company is the right fit for them. 
Eighty-nine percent of hires don't work out because of a mismatch when it comes to cultural fit. The more your recruitment marketing strategy reflects your company culture, values, and brand, the more likely you are to find the right person who will stick with your startup for the long run.  
Finally, you also want to have your employee value proposition (EVP) laid out. A job is still a job — people want to know why it's worth their time. Lay out all the perks of working for your startup so candidates can see you're the best choice. The EVP should also inform how you word your job descriptions so that the role expectations are clear and enticing.  
You might have noticed that all three components have two major things in common: knowing precisely what your startup offers and having a well-defined company culture. Those pieces will go into your EVP, defining your job descriptions, building your employer brand, and developing your recruitment strategy.  
Make sure you can always answer the question: What are the value pillars that make up your startup?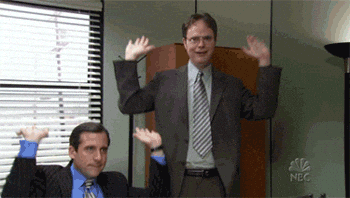 3. Find the right places to advertise
You need to think outside the box when you work at a startup. That's why posting your perfectly crafted job descriptions in the right places to find unique and top talent is a crucial kickstart. Build your ideal candidate, and then think outside the box for where they might likely see your job ad. No matter how good your recruitment strategy and materials are, they're only valuable if the right people see them and enter the process. Finding fantastic talent in non-traditional places also gives you a leg up on the competition — they'll miss out on quality people who will help take your startup to the next level. 
PS. When writing a great job description, you need to be informative and accurate, all while making candidates realize it's the job they've been looking for. After all, a lot of the talent pool are actually passive candidates — someone currently employed and not necessarily looking for a new job. As Workable puts it, the job should be love at first sight. 
4. Your Employees should be your ambassadors
The top hack for kickstarting your recruitment efforts is to have your employees be your company ambassadors! You can create an incentive program or employ other strategies to turn your employees into ambassadors. The best way to do it is simple: Be a great workplace and involve your employees. If you're a fantastic startup, your employees will talk about it and tell their friends — ultimately recommending you as a place to work. Then, if they know someone who fits the team and the culture and can help drive production, they'll make the recommendation and bring that perfect candidate to you. If you can involve your employees in the recruitment process and have them become ambassadors for your company, you'll have a more effective recruitment strategy with employees who are a great fit. It's a domino effect. 
Of course, we'd be remiss if we didn't add a fifth tip for how to kickstart your recruitment efforts: Hire Pivot + Edge. If you have tip number one in the bag and are short on time or employees to help carry out your recruitment strategy (including building one), we're always just a phone call or email away. We've got the tools and the knowledge to kick your startup off on the right foot and help you along the way as your business grows.