Businesses strive to become more inclusive and diverse every year — and hopefully not just during Pride month. The workplace should be a safe space for all your employees in every department. If you've started working on improving your startup's diversity and inclusion, then you know that some processes take a lot of time, like addressing bias in your hiring strategy. Don't get us wrong — laying the groundwork for long-term change and improvement is extremely important. However, sometimes you need to implement strategies ASAP.
As you're progressing for the future, check out these four ways to foster diversity in your startup, starting today. After all, it's nice to know that there are areas where you can have an immediate and positive impact on your employees!
First things first: need to understand the difference between diversity and inclusivity? The culture coaching lead at Great Place to Work, Matt Bush, says it best:
"Diversity and inclusion are two interconnected concepts—but they are far from interchangeable. Diversity is about representation or the make-up of an entity. Inclusion is about how well the contributions, presence, and perspectives of different groups of people are valued and integrated into an environment." 
Now, let's learn how to foster those two things in your startup.
1. Make space for all religions, holidays, and celebrations🎄🪔🎎
By creating flexible holiday schedules, employees can book the days off that are significant to their religion and beliefs and partake in the days that matter to them! It also means they don't have to use vacation or sick days to be able to enjoy days important to their religion.
Making space can also look like a separate prayer room that employees can visit throughout the day to pray or meditate. According to Stephanie Wells in an interview with Forbes, those kinds of spaces "encourage employees to be themselves and work and feel proud of who they are as well." Celebrations can also include things like Pride month teambuilders or educational culture-based training sessions. If you're looking to ensure your business isn't isolating candidates from the LGBTQ2S+ community, you'll need to have a quick read of this blog post.
2. Open up a dialogue about pay transparency and inequities⚖️💰
We're big on transparency — and yes, we know it's been a buzzword these days. However, when a startup posts salaries on their job postings and has transparency surrounding pay, there are plenty of rewards. By having an open dialogue about your employees' pay concerns, you're fostering trust and showing the team that there is an attainable and level playing field for all.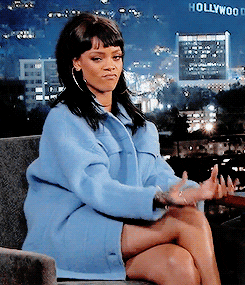 Having an honest culture will attract top talent from the get-go and saves you the pain of getting a candidate through the funnel only to lose them at the close to the competition offering more (a startup salary isn't for everyone). It may take a bit of getting used to (who knew money was such a taboo topic?!), but having money talks is a quick and easy way to have everyone feel like they're in the loop and can trust you as an employer, as well as their fellow employees.
3. Mix up your teams🔁👥
It's easy to get comfortable. You talk to the people you know. You hang out with people who are similar to you. That can easily create a divide in a startup — subconsciously or not. A quick way to shake things up while creating lasting change is to mix up your teams, even just for a "shadow day" or week.
Get people who might never hang out in the external world working together to solve a company problem or complete a task. By doing that, you're allowing them to understand a diverse but valuable team member. It will also help create that comfortable and welcoming workplace environment that everyone — no matter their role or background — is confident to walk into. Besides making your startup more inclusive and diverse, mixing up teams also benefits your business in terms of equity, innovation, and even fact-checking, according to Harvard Business Review. Of course, if you haven't hired diverse people in the first place, then mixing up the team will be a moot point. For tips on that, this blog post is for you.
4. Ask for feedback (and listen!)👂💬
This one feels simple, but it's often overlooked. The best way to give your employees a voice? Ask them to speak up! Find ways to collect feedback in a form that makes everyone comfortable such as an anonymous survey, comment box, check-in meetings, or however else you want to get creative.
Ceridian suggests sending out pulse surveys or utilizing check-in tools to help facilitate constructive conversations. It doesn't stop there, though. Asking is a good first step, but there's another one to be taken. Listen to the feedback and act on it. When an employee sees you actively listen — and respond — to their feedback in a productive way, it fosters trust and inclusivity, especially when they come from a more diverse background and are missing something in the workplace you may have missed.
So, you have these short-term strategies in place. Wondering about those long-term changes and goals your startup should have when hiring for diversity and inclusion? We've got you covered. Read our interview with Diversio CEO Laura McGee for more on how to foster change at a deeper level in your startup. If you're having a hard time making those long-term KPIs a reality, it might be time to call in some backup. We're experts in hiring and have been helping businesses reach new heights since 2015. Schedule a chat with us to get started!