June is here and we're celebrating with a month of content dedicated to diversity and inclusion! DEI initiatives are key for success at any organization. Not only does an inclusive work environment feel good, but it also leads to better performance for the team.
The stats don't lie: diverse teams are 87% better at making decisions. Plus, corporations identified as more diverse and inclusive are almost 40% more likely to to outperform their competitors – so if you haven't started already, now is a great time to implement strategies that will educate and support your team!
Pride Month is the perfect opportunity to celebrate all employees regardless of gender expression, gender identity, and sexual orientation. Just check out one of the amazing virtual events or activities below and get ready for some serious team bonding!
Treat your team and show love to your community by supporting queer-run businesses. There are tons of ways to do this – for example, you can order food from a LGBTQ-owned restaurant or curate team care packages of snacks made by queer entrepreneurs.
If you want to take it a step further, a corporate volunteer day is another awesome way to give back. Choose an organization that's near and dear to you, or contribute your time and talent anywhere in the country through online opportunities with HRC.
Does your team have a competitive streak?! If so, Pride Trivia is an amazing way to combine education with fun. Once you book, you'll be set up with a host for a fun-filled hour of knowledge quizzes and mini-games that celebrate LGBTQ history and pop culture.
Whether you're a small startup or a larger business, they can accommodate all group sizes (5 to over 500) – and if you want to turn up the rivalry, even more, you can assign extra points for amazing puns and winning bets!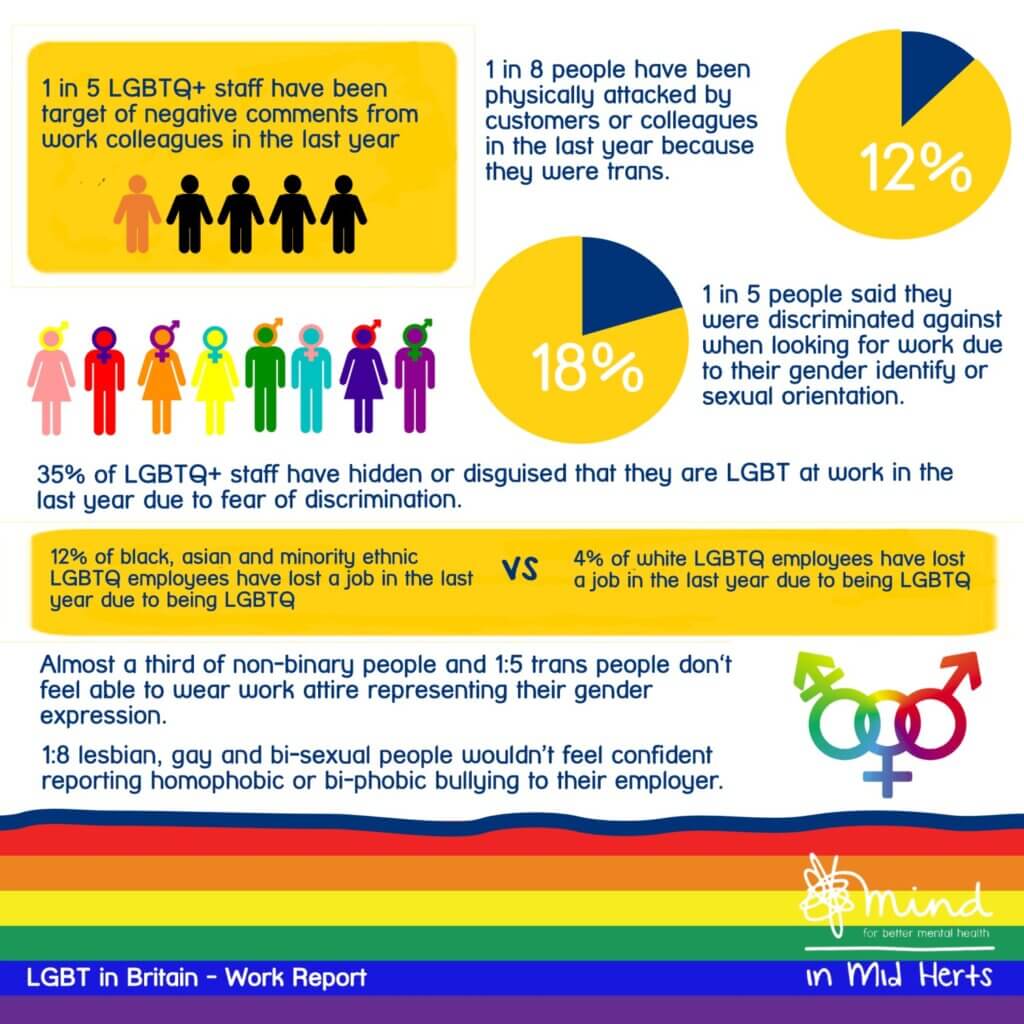 If you've ever been to a drag show or watched RuPaul's Drag Race, you know how much fun gender illusionists can be. Dancing, singing, jokes, costumes – drag queens do it all! Bring some of that electric energy to work with virtual drag bingo hosted over Zoom.
Your team will be sent virtual interactive bingo cards which can open on a phone or a separate window. Then, your glamorous drag queen host will open up with a short musical number, comedically host several rounds of bingo, interact with everyone, and finish things off with another dazzling number!
Working from home doesn't have to mean working in silence! A collaborative playlist on Spotify is a simple and great way to bring your team together across time zones.
Just come up with a fun playlist name together, pick a photo to set the mood, send the link, and get to work compiling a list of music that celebrates being true to who you are! We suggest picking hits by allies, gay icons, queer artists or drag show faves. Then set up a listening party with your team, or let everyone enjoy on their own time. You can even share on social media for your clients or followers to jam out, too.
It's 5 o'clock somewhere, right? If your team likes to stay hydrated, an amazing Pride-themed cocktail/mocktail class might be just the thing to try this month. 
In this 1-hour event, you'll be paired with an award-winning mixologist and emcee host as you create a delicious, colour-changing creation. You'll also get gourmet chocolate truffles to snack on, a recipe booklet made by LGBTQIA+ bartenders, and a $5 per person donation to The Okra Project to support Black Trans people.
If you're searching for a free and simple way to entertain and educate, try hosting a lunch + learn! There are tons of awesome Ted Talks and other sources online to get your team thinking.
Simply select a date and time, set up your screen for sharing, come up with discussion questions (this is optional of course!), and start the video! Bonus points if you send your team some Uber Eats gift cards so they can snack while they celebrate Pride.
There you have it – 6 virtual Pride-themed teambuilders to unite your employees and build an amazing, inclusive work atmosphere. We hope that these important conversations about diversity, inclusion, equality, equity, and love will help create a world where every individual can achieve their full potential at work and beyond.
For more tips like this, make sure to join the Pivot + Edge Talent Network. We're always sharing our top career insights, hiring tips and all the latest news from our team, and we can't wait to connect with you!