Did you know that as of July 2022, the average person spent 2 hours and 29 minutes on social media daily? If we're honest, most of us can waste hours scrolling through various network feeds every day.
It's no question that we're spending serious time on these platforms – so it's important that businesses prioritize online engagement with their customer base. But what about the talent pool?
Job boards are no longer the only digital means to attract and recruit quality talent. So, which ones are best for your business?
While LinkedIn is the first to come to mind, it's not the only platform you can use and may not even be the right one for you. Depending on your industry and the roles you want to fill, your target talent pool may hang out elsewhere online.
Come with us as we break down the pros and cons of recruiting on several popular social networks so you can choose the best fit for you!
LinkedIn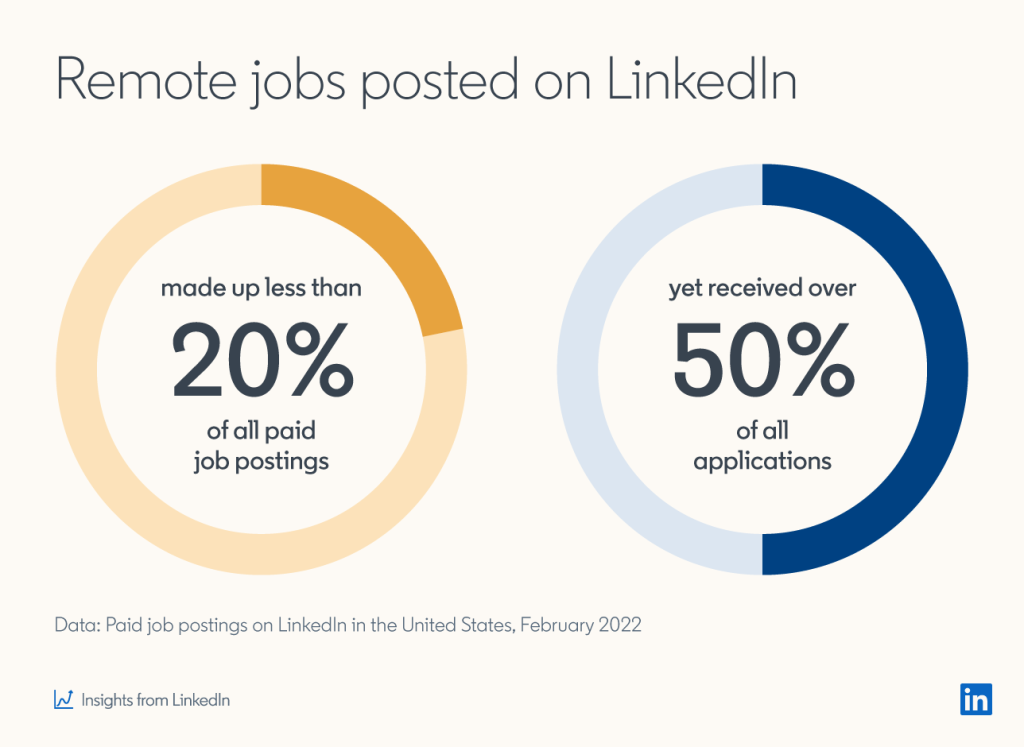 If you're looking to recruit talent, there's no better social media channel to start with than LinkedIn. We would know — about 80% of our recruitment success comes from LinkedIn.
Boasting "the world's largest professional network with nearly 740 million members in more than 200 countries and territories worldwide," it's an ideal place for companies to find and hire global talent.
Pros:
A Large Active & Passive Talent Pool:
With nearly 740 million members, companies have access to one of the world's largest talent pools at their fingertips. Each user's profile doubles as a resume and can include details traditional CVs may omit due to reasons such as a lack of space or relevance to a particular role. This extra data can help recruiters make more informed hiring decisions.
Professional Development Is Top of Mind: 
People don't join LinkedIn to share their favourite cat videos on YouTube (well, usually not). The primary reason users sign up is to participate in and increase their professional social networks through peer networking, connecting with other businesses, and searching for new or better opportunities. This focus level will translate to more engagement in your next recruitment campaign, either by the ideal candidate or the ideal candidate's network.
Cons:
A Passive Talent Pool Can Drain Resources: 
On the one hand, having access to such a large number of people is incredible; however, this can be double-edged. According to LinkedIn's Ultimate List of Hiring Statistics, 70% of LinkedIn users are passive candidates, meaning they're currently employed. And unfortunately, these employed users also tend to be the best candidates. It can be a real drain on resources, time, and energy finding these candidates, reaching out, and engaging them (which is why it can be helpful to take on a fractional hiring team like us, who will do it all for you!).
There's a Lot of Competition:
An Adweek survey says that "92% of recruiters use social media to find high-quality candidates." In other words, competition is cutthroat, in large part due to the success recruiters have in finding high-quality hires on LinkedIn. Focusing on your marketing, job description (is it persuasive to your target audience?), and employer brand strength will all play a part in how successful your recruitment campaign is. Need help? Check out our job posting templates here.
Facebook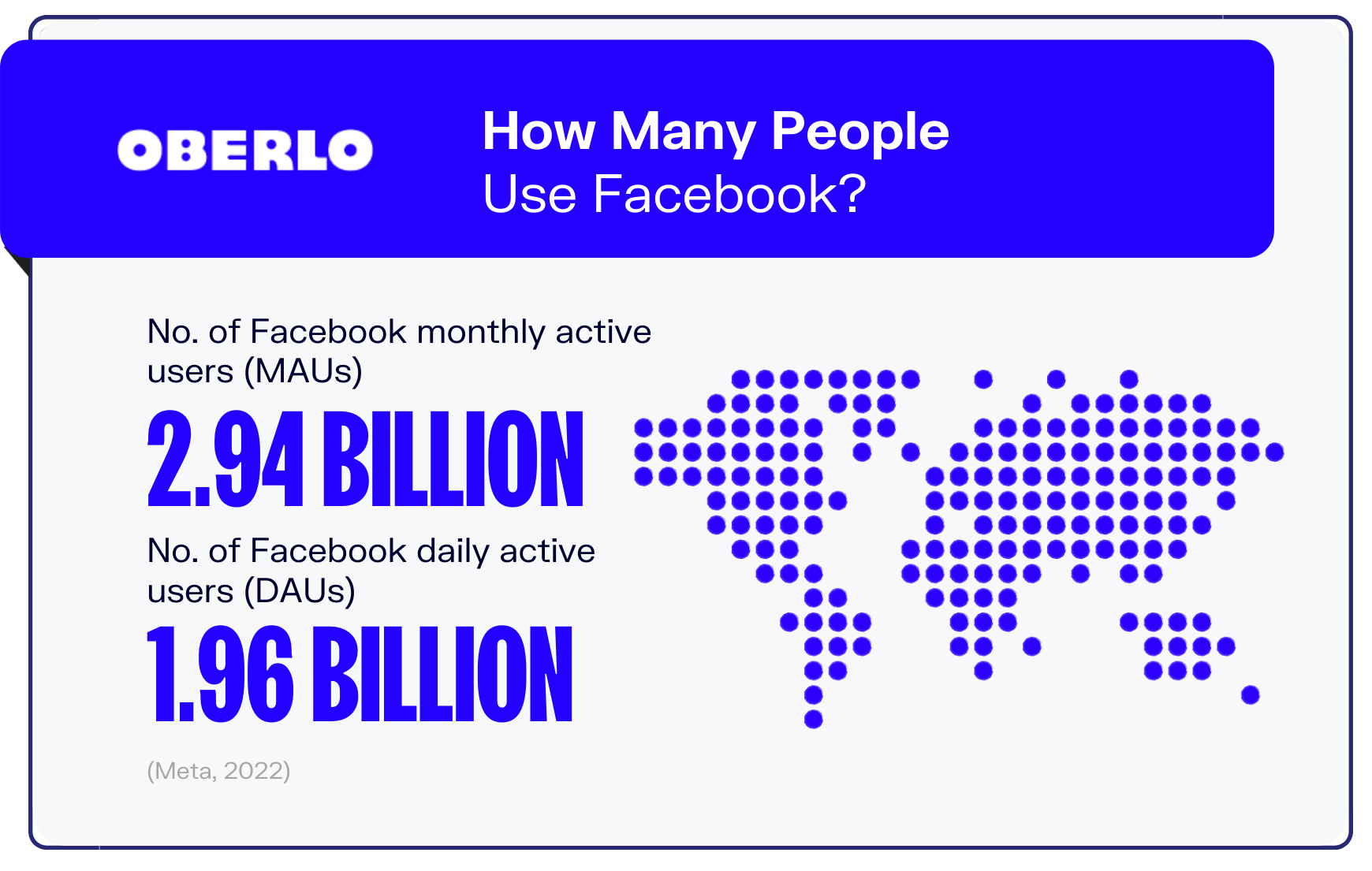 Of the four networks we cover in this article, Facebook has the most active users, at a whopping 2.93 billion monthly active users as of the second quarter of 2022. To capitalize on some of LinkedIn's success, Facebook for Business expanded their features to include the ability to create job postings.
Pros:
Facebook's target audience isn't professionals — it's a personal network. People of all age ranges use Facebook, with a PewResearch study stating that 68-79% of 18-29-year-olds, 30-49-year-olds, and 50-64-year-olds are active on Facebook. For recruiters and companies looking to fill a wide range of positions, this diverse age group can be a big boon.
Leverage Employee Referrals: 
Like LinkedIn, there's a large group of passive candidates on Facebook. It's not as simple to tap into this resource, though — not without help. By leveraging your employer brand, you can get current employees involved. They can share company updates to their more extensive personal networks, or you can tag them in a post to help boost it to a broader audience.
Cons:
Cutting Through the Noise: 
There's a lot of content on Facebook. It's not enough to write a snazzy job posting and leave it on your Facebook Business Page. This is the time to establish your employer brand, if you haven't already, to not only engage your current team but to show potential job candidates what they can look forward to. Blogs and video testimonials are just two simple ways you can share who you are on Facebook.
How Private Are Your Potential Candidates?:
Facebook has been embroiled in several high-profile privacy scandals, but that doesn't stop people from using it. However, as a result, the social network has continued to up their privacy settings. If you're searching for candidates, you may miss profiles due to a user's privacy settings. Even if you manage to find a user unconnected to your network, direct messages may slip under the radar, ending up in their "other" folder and remaining unanswered.
Instagram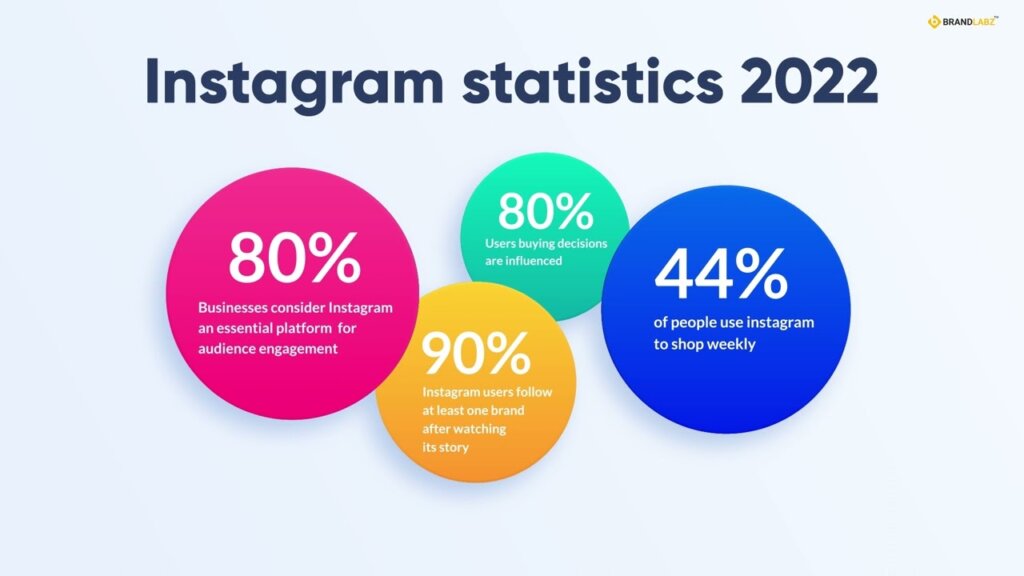 This may seem like an odd choice to add to your recruitment strategy. Still, if you're looking to reach a younger demographic, there aren't many better platforms than Instagram. It's a wholly visual platform, making it more appealing to those looking to recruit for creative positions.
Pros:
Not Many Other Recruiters: 
Despite having over 1 billion people on Instagram, there are very few recruiters using Instagram. It's not as straightforward nor as formal as platforms such as LinkedIn in terms of putting up job postings. Still, it can offer a non-traditional way of engaging users directly.
Instagram Stories, Videos, Photo Carousels, & Reels: 
Instagram hasn't been about sole images on a profile for several years, and with every new feature they launch, it's another opportunity for businesses and recruiters to engage their base in different ways. Instagram Stories, used by roughly half of all IG users, allow you to post about upcoming job roles as often as you need without clogging up anyone's feed. Meanwhile, Reels break up the monotony of your profile and provide businesses with fun and more personable ways to interact with potential candidates.
Cons:
Visuals First, Text a Far Second: 
There's no getting around the fact that Instagram is a visual playground, so posts with too much text won't work or do as well as images or videos. This may not work for more traditional roles.
Lack of Diverse Age Ranges: 
This point can be both a pro and a con, but it's important to note that Instagram is mostly a platform for the younger job hunter. So if you want to recruit for roles requiring more experience or seniority, you may want to prioritize other avenues.
Twitter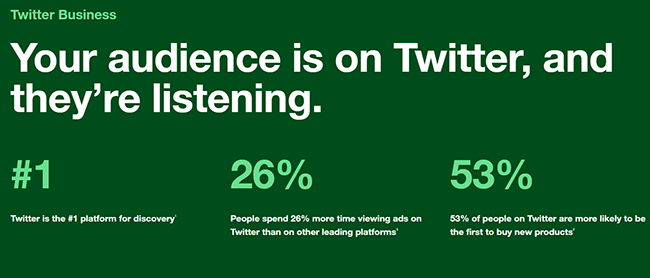 Tweets can easily get lost among the rapidly changing feed. However, used intelligently, one can connect with candidates in a way that feels less formal while getting to know them simultaneously.
Pros:
Get to Know Candidates Before Reaching Out: 
Of all the platforms, this is the one that allows you to really get to know an ideal candidate before getting in touch. Through their recent tweets, retweets, or likes, you'll get a snapshot of a candidate's personality, interests, and values and a clearer idea of whether they'll fit into your company culture.
Get the Conversation Started:
Unlike LinkedIn's InMail system, which requires you to pay to reach out to potential hires, Twitter allows people to start conversations with relative ease. That doesn't mean spamming users with a "check out this great role!" tweet. However, by giving a little personal touch through that initial discovery we described above, you can make more intentional connections without sending a friend request.
Cons:
As we mentioned above, Twitter feeds update quickly, so any posted content only lives on someone's feed for a short time. If you don't want to get caught up in real-time posts, you'll need to create lots of small content to populate users' feeds and post at optimal times. Will that extra research and effort be worth it for your business?
The amount of time it takes to continuously post and keep your business top of mind already drains time and resources. Couple this with targeting and reaching out to candidates and the resource drain may become an all-out depletion.
TikTok
TikTok is used primarily by millennials and Gen Zs. Of all of the platforms, TikTok is emerging as a leader (and a new content-based search engine!) with a wide range of video genres, songs, and content. This makes it easier for users to find something they like — from food to fashion to your company's industry of choice.
Pros:
Access the Up-And-Coming Generation:
Gen Z is the third generation of millennials, the workforce's next big investment opportunity. These young workers are coming of age and are expected to have a commanding presence in organizations within the next 25 years. It makes sense to market to them, as this generation could bring much needed growth, tech insights and trend knowledge to companies looking for new talent.
Humanize the Hiring Process
TikTok has blown up largely due to its relatability. Many of the most popular videos on the platform aren't perfectly polished; unlike Instagram, TikTok users love authenticity and humour. Using this platform is a great way to bring your company's fun culture to life – plus, if you choose to accept video applications, you can assess the depth and dimension of candidates much more accurately than with resumes alone.
Cons:
We've all fallen victim to unconscious bias before. No matter what platform you choose, you have to train your hiring managers to recognize and evaluate talent beyond those snap judgments. However, this can be difficult to do with video applications alone – so resumes may still be something you'll need to rely on.
TikTok uses secretive algorithms, which means nobody truly knows why certain content ranks the way it does. However, you can pay attention to trends and take advice from "TikTok strategists" in order to help your content get seen. Trial and error are key here… but if our account can go viral, yours can too!
No one platform is the holy grail of recruitment, nor are they all good or all bad. But with the right savvy, strategy, and mix of networks, you can run a successful campaign for any role — from entry-level to senior positions.